CoinZoom Cash
Buy Bitcoin and 40 Top Cryptocurrencies with Cash in-store in under 10 Seconds. Load up to $999 in cash to your CoinZoom account via over 30,000 retail locations across America.

Buy Bitcoin or 40 other coins at a market low flat fee of 5% - 5X less than up to 25% network fees that are possible with a Bitcoin ATM.
Find a Location Near You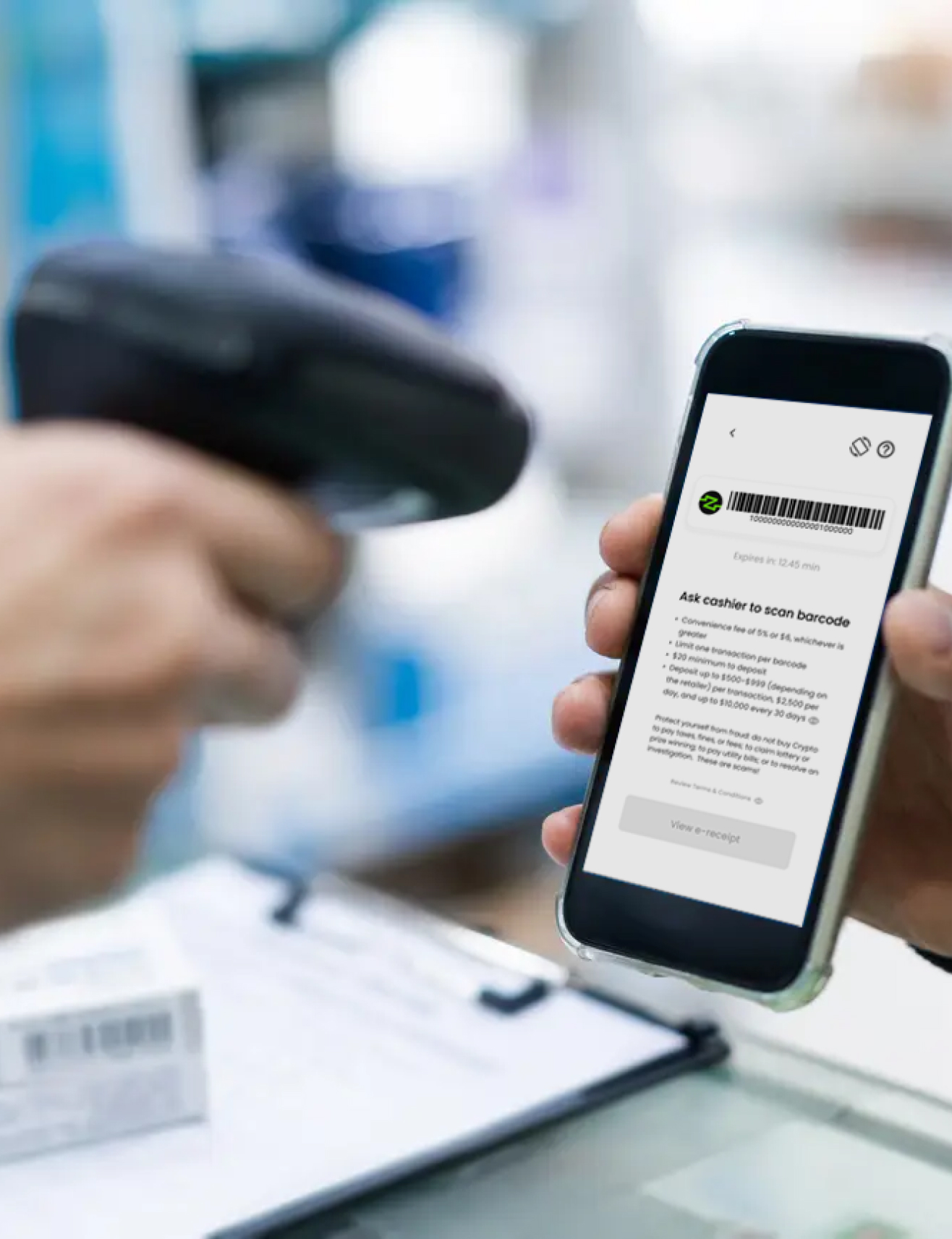 Step 1
Download the CoinZoom App.
Step 2
Set up your CoinZoom account.
Step 4
Tap "Wallet, choose "Deposit" and select CoinZoom Cash.
Step 5
Select the retailer most convenient for you – generate barcode.
Step 6
Activate barcode when you arrive at the retailer for the cashier to scan. Pay your cash and the money is instantly in your account.
Step 7
Buy crypto at fair exchange price without delays.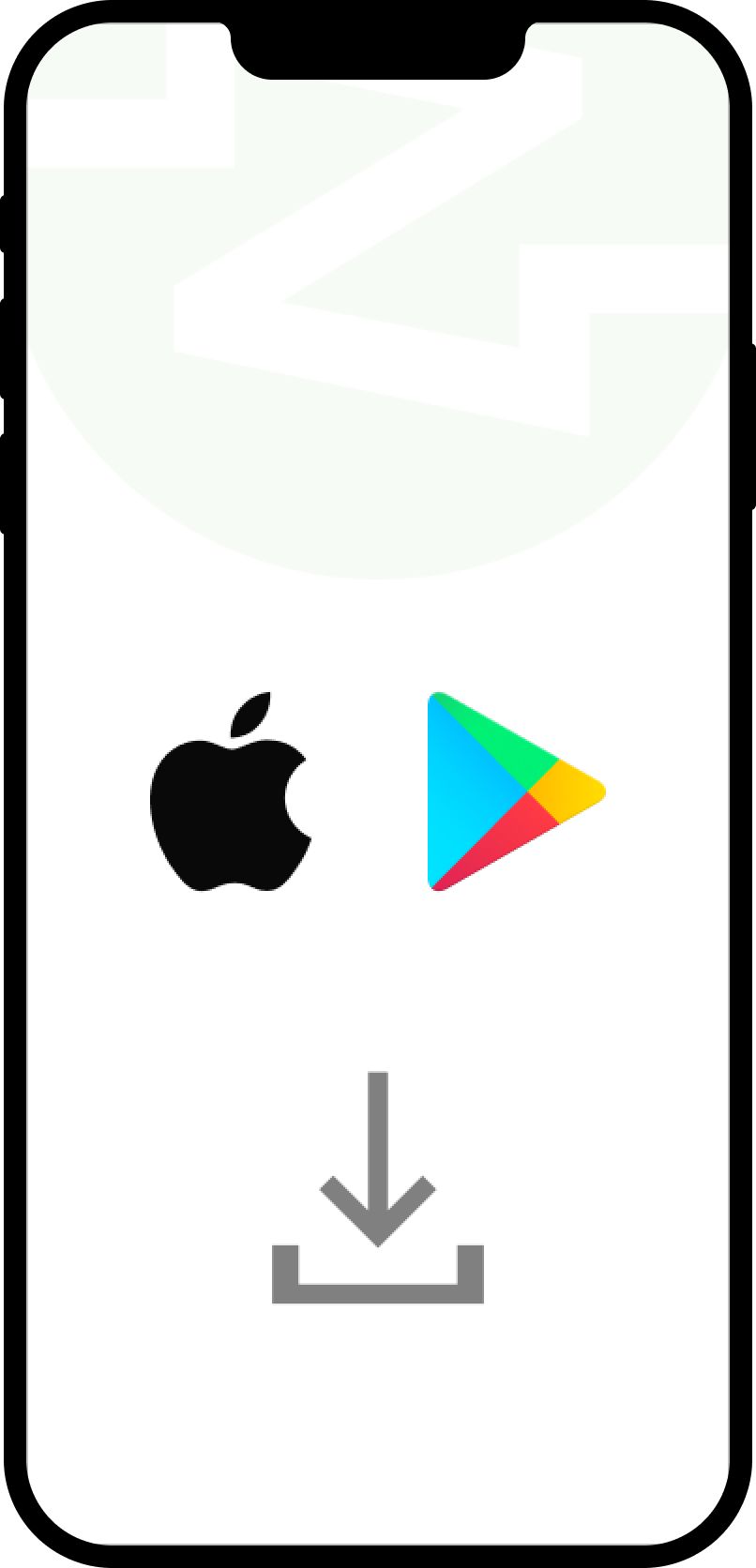 CoinZoom Cash vs. Crypto ATM
Low Fees
Market among the lowest 5% fee vs up to 25% in Bitcoin ATM fees
No Delays
Instant transaction vs up to 50 minute delays at Bitcoin ATMs
Real-time Prices
Real-time crypto exchange price vs 13 – 20% loss of crypto value at an ATM​
Locations
Over 30,000 retail locations and growing vs  34,000 Bitcoin ATMs
Soon to be at over 30,000 retail locations and counting
FAQs
Common questions customer may have about CoinZoom Cash and its benefits:
You can find all participating retailers near you when you select CoinZoom Cash as a deposit option on the CoinZoom app.
Terms & Conditions
(1) Trading Fee Discounts: Preferred, Gold, Platinum,& Black cardholders who maintain the required number of ZOOM tokens for each trading fee discount level and surrender ZOOM tokens at the time of placing trades on the exchange.
(2) Card Rewards Back: Cardholders will receive 1% – 5% in Card Rewards (ZOOM tokens) for qualifying purchases, depending on the number of ZOOM tokens they maintain in their accounts at the time of each purchase. Qualifying purchases exclude MCC Code 6011 (ATM Transactions), MCC Codes 4829, 6012, 6051, 6211, 7392, 7801, and 9402 (Financial Institutions Payments), MCC Code 5310, and 6513 (Real Estate Agents and Managers), and purchases over $1,000 for a rolling 30-day period for MCC Codes 5310 and 5331 (Discount & Variety Stores), MC Code 5200 (Supply Warehouses), MCC Code 5399 (General Merchandise or Convenience Food Stores), MCC Code 5411 and 5912 (Grocery Stores), MCC Code 5541 (Service Stations), MCC Code 5943 (Office and School Supply Stores), and MCC 7399 (Business Services - Not elsewhere classified). The following types of transactions are excluded from the ZOOM Rewards program calculation: Transactions in digital wallets, digital banking services, crypto exchanges, stored value products, gift cards, and money remittance services. The list of qualified merchants is subject to change by CoinZoom at its sole discretion.
(3) Earn Interest on Crypto: Earn weekly interest payments on select cryptocurrencies. Users can earn 8% APR, paid weekly. Preferred, Gold, Platinum, and Black VIP reward level users earn extra interest, up to 2% extra, for Black VIP rewards level. (Coming soon)
(4) ZoomMe Global: Worldwide peer-to-peer fiat money transfer. The daily limit is based on the number of Zoom Tokens held, not the card level.
(5) Free Wire Transfer: As long as the customer owns the minimum number of Zoom Tokens required for the Platinum Level, the customer will not be charged for wire transfers.
(6) AirDrop Eligible: CoinZoom Visa Rewards members are eligible for new coin listing and other promotional airdrops.
(7) CoinZoom Visa Card is currently available for U.S. customers. The CoinZoom visa Card will be "Coming Soon" for international customers.
(8) CoinZoom Visa Card is available to anyone in the U.S. However, Card Rewards are only paid to those that are holding ZOOM.